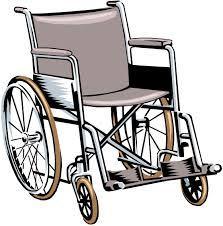 Link 1 https://thehimalayantimes.com/kathmandu/siddhapokhari-made-wheelchair-fr...
January 29, 2018
Bhaktapur Municipality has set up wheelchair-friendly infrastructure at Siddhapokhari in Dudhpati, Bhaktapur. Siddhapokhari is a pond that carries cultural significance and hundreds of people visit the pond every day.
It is the first culture heritage of the Bhaktapur that has wheelchair-friendly infrastructure. Manu Bir Banmala, a differently abled person from Bhaktapur, expressed his happiness when he heard that now people like him could easily visit the pond.
He said he wanted to visit the pond a long time ago but could not due to his physical disability. "I want to visit many holy places, but since these places lack disabled-friendly infrastructure, I cannot fulfil my wishes," he added.
Mayor of Bhaktapur Municipality Sunil Prajapati said it was the first attempt of the municipality to construct wheel-chair friendly infrastructure. "We are planning to set up wheelchair-friendly infrastructure at major heritage sites, temples and public places in near future," he informed.
He said as per the suggestion of National Federation of the Disabled-Nepal, the municipality constructed wheelchair ramp for the differently abled people to get to pond area with ease. "We have been talking to other municipalities about making the public places and structures disabled-friendly," said Tika Dahal, vice-president of National Federation of the Disabled-Nepal, adding that lack of cooperation and understanding among the people had made the situation difficult for differently abled persons at many public places.
"The government should impose a rule on making public places disabled-friendly and should strictly monitor whether differently abled people are able to use such infrastructure," she added.