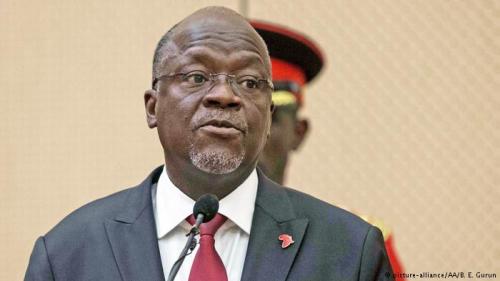 Here you will find an article from DW
The regulation known as the Electronic and Postal Communications (Online Content) Regulations 2017, initially published by the Tanzania Communications Regulatory Authority (TCRA), was signed in mid-March 2018. Before and after the signing many voices have been raised in protest.
Under the new regulations, bloggers, as well as Tanzanians operating online radio and television streaming services, are required to apply for a license and pay an annual fee of over $900 (€750) before they can publish any material online. Online forums and social media users are also affected.
Critics say that this is a staggering amount. They regard the fee as a further bid by President John Magufuli to gag dissident voices.
The new regulation gives the government the right to revoke a permit if a site publishes content that "causes annoyance" or "leads to public disorder." A blogger can also be fined up to $2,200 for publishing such content.
This week two musicians were briefly detained, one of them one of the country's most popular singers, Nassib Abdul, better  known as Diamond Platnumz. He and 26-year old Faustina Charles, popularly known as Nandy, was arrested after they posted video clips deemed obscene by the authorities.  Abdul had shared a video clip that showed him kissing a girl while Faustina Charles had posted a clip of herself with another musician that was considered  indecent. Both were released on bail.
CONTINUE TO READ HERE:
http://www.dw.com/en/tanzania-freedom-of-expression-deteriorating-under-...