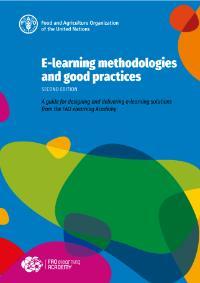 The overall objective of the FAO elearning Academy is to strengthen the human capital, through the acquisition of knowledge, skills and competences, in order to generate competent professionals able to face the global challenges. The FAO elearning Academy has now reached a global audience of more than 700 000 users. The courses cover various thematic areas: climate smart agriculture, sustainable food systems and nutrition, food safety, food losses, migration, management of natural resources etc., and are fully aligned with the Sustainable Development Goals Agenda 2030.

OBJECTIVES OF THE SESSION

• Present the new FAO elearning Academy guide on the different methodologies and good practices for the design and delivery of e-learning solutions;
• Describe various pedagogical models: mobile learning solutions, gaming, use of the scenario-based approach, videos etc.;
• Describe the international certification offered, through the digital badges system.