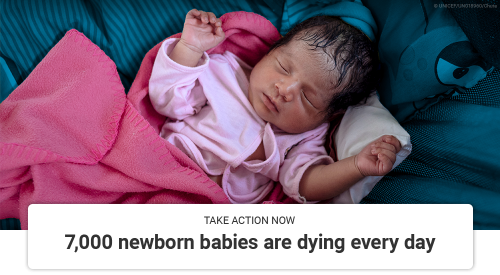 On 23 May, we delivered over 150,000 signatures to health ministers gathered at the World Health Assembly, calling on them to step up investments in quality healthcare for every mother and baby.
But we're not stopping there. Help us build on this incredible momentum to make an even greater impact when world leaders meet at the Global Conference on Primary Health Care in Astana, Kazakhstan in October.
Raise your voice to demand affordable, quality health care for every mother and newborn. Take 30 seconds to sign this petition – there's not a minute to waste.