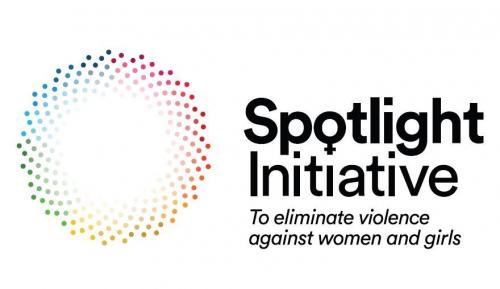 https://eeas.europa.eu/headquarters/headquarters-homepage/51262/eu-un-sp...
 
Violence against women and girls is both a cause and a consequence of inequalities between women and men, perpetuating a cycle that severely hinders development. It also results in huge direct and indirect impact to victims, their families and the societies. It is estimated that 35 % of women worldwide have experienced at some point in their lives either physical and/or sexual violence by their partners. Latin America alone is home to 14 of the 25 countries with the highest rates of femicide in the world.
With the Spotlight initiative, we have a global coalition around this objective and are mobilising all efforts and actions in education, awareness raising, prevention and delivering justice, said High Representative/Vice-President Federica Mogherini. We want to make sure that women and girls never have to live in fear again, in Latin America, in Europe and around the world.
The new programme will address legislative and policy gaps, strengthen institutions, promote gender-equitable attitudes, provide quality services for survivors and reparations for victims of violence and their families. The interventions will also produce disaggregated data and empower women's movements in the five priority countries.
In September 2017, the European Union (EU) and the United Nations (UN) launched a new, global initiative focused on eliminating all forms of violence against women and girls - the Spotlight Initiative. The Spotlight Initiative will deploy targeted, large-scale investments in Asia, Africa, Latin America, the Pacific and the Caribbean, aimed at achieving significant improvements in the lives of women and girls.
The Spotlight Initiative will provide a unique and unprecedented opportunity to demonstrate that a significant, concerted and comprehensive investment in gender equality can make a transformative difference in the lives of women and girls, as well as contribute to the achievement of all the SDGs. This evidence base will be made visible to catalyze others to similarly invest in gender equality. The Initiative is intended to provide renewed investment in and commitment to gender equality and women's empowerment as a pre-condition and driver for the achievement of all the Sustainable Development Goals (SDGs).