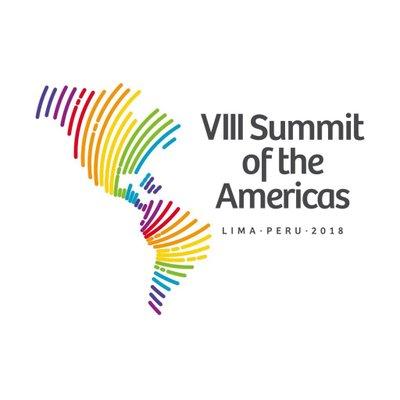 VIII Summit of the Americas
The VIII Summit of the Americas, to be held on April 13 and 14, 2018, in Lima, Peru, will bring together the Heads of State and Government of the region to take concrete actions on the theme: "Democratic Governance against Corruption" .
Peru considers that the consequences of corruption in governance and sustainable development are at the root of the problems that directly affect the populations of the hemisphere. Corruption is a transnational threat that heightens the deep social inequities.
In the months leading up to the Summit, Peru has been leading a broad process of consultations with the States of the region, civil society, the private sector, youth and other social actors, in order to identify the reforms needed to strengthen the fight against corruption in the Americas. The methodology proposed by Peru focuses the dialogue on three thematic axes:
1) "Democratic Governance and Corruption";
2) "Corruption and Sustainable Development"; y
3) "Aspects of Cooperation, Institutional Frameworks, and Public-Private Partnerships".
Peru hopes that the Summit adopts solid recommendations or courses of action that support national efforts in this area, as well as delivering results with a high impact on the well-being of the peoples of the Americas.
Find the program here