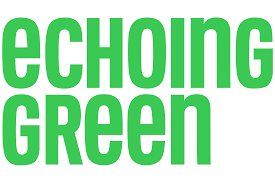 Fellowship Application - Echoing Green
WHO WE'RE LOOKING FOR
Social innovators are more than just their business plan. We're looking for visionary leaders who are committed to upending structural oppression and creating change in their communities so that all people can thrive. We strongly encourage change-makers who identify as Black, Indigenous, and people of color to apply. Below are some criteria we use to evaluate your application.
WHAT WE LOOK FOR IN APPLICANTS
Leadership Skills: You have the ability to drive ideas forward, build support for your vision, and lead an organization toward its goals.
Purpose Alignment: You can demonstrate a deep conviction and passion for the issue you are committed to addressing. You can also illustrate your dedication to solving the problem will not waiver even if your organization's form shifts over time.
Relationship to and Expertise on the Issue: Social innovators who are closest to their communities possess the ideas and authenticity to affect the greatest change — your proximity is one of your most significant assets. You can showcase an understanding of root causes and your relationship with the community impacted by the issue you are addressing.
WHAT WE LOOK FOR IN YOUR ORGANIZATION
Innovation: Your organization seeks to bring about dramatic, not just incremental, change. You can communicate how your organization builds upon or makes improvements to an existing model or introduces an innovation into a new context.
Changing Systems: Social innovators know that big problems require audacious thinking, even when the solution is simple. You can define how your solution can directly impact many lives, shift a community's trajectory, or change a system and structures.
Racial Equity: Racial equity is an end-state that requires ongoing actions to build a world where all people have equal opportunity and resources to thrive. Your organization centers racial equity in its work, repositions communities of color in relation to power and resources, and emphasizes transformative solutions that impact multiple systems. To achieve your mission you center the knowledge, visions, and prioritization of the leadership of people most impacted by structural racism.
WHAT TO EXPECT
Applications received
SUBMIT DURING OPEN APPLICATION PERIOD
Our application process is designed to be inclusive, constructive, and engaging; we offer resources to help you while you build your application.
Applications Reviewed
RECEIVE FEEDBACK AS YOU ADVANCE
Our team of expert reviewers closely reads and scores each application. As you move forward, we'll send you resources and feedback to help strengthen your idea, even if you aren't selected for the following rounds.
Finalists chosen
PARTICIPATE IN INTERVIEWS
If you're chosen as a Finalist, you'll interview with expert panelists and will be featured in our annual Social Entrepreneur Spotlight.
Fellows Notified
CELEBRATE AND BEGIN YOUR LEADERSHIP JOURNEY
If you're chosen as a Fellow, you'll embark on your Fellow journey with guidance from us every step of the way.