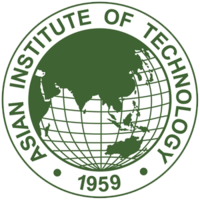 EARNING TOPICS of the Programme:
Participants will learn a wide spectrum of Financial Inclusion and Microfinance concepts and activities that include;
• Real time experience sharing through field visit case studies / special guest lectures 
• Financial Inclusion / Microfinance & Livelihood Finance 
• Behavioral Economics of the Poor and Financially Excluded 
• Microfinance Resources, Access to Finance & Delivery Channels, Structures 
• Microfinance Products, Product Designing & Interest Setting 
• Using Technology 
• Risk Management in Microfinance 
• Managing Microfinance Institutions (MFIs) 
• Sustainability, Ethics & Governance of MFIs 
• Discussion on Regulations in countries of participants 
• Impact on Livelihoods, Enterprise Creation and Social Performance 
• Challenges, Bridging Gaps & Looking Beyond MFIs 
• Transformation of MFIs 
• Various Experiments & Experiences in the sector
PEDAGOGY:  
• 8 days of class room study and 2 days of field visits covering 3-4 real time and relevant case studies 
• Deliberations, Discussions, Field Visit Case Studies supported by class room lectures 
• Fully Interactive 
• Course Medium is English
The fee per person for this full 10 day programme is US $ 2,500 plus other expenses as detailed in the brochure. 
This is a limited seat programme and will be based on "First-Come, First-Served" basis.   
Also in some cases to hasten the VISA process, an earlier registration helps.
SO, HURRY and REGISTER without any delay!
For your easy reference, we are also enclosing the Brochure and the Registration form!
We would appreciate if you can also, kindly, share this information with your contacts who could be interested to participate in the programme!
Thanking you meanwhile, look forward to meeting you in July, 2018!