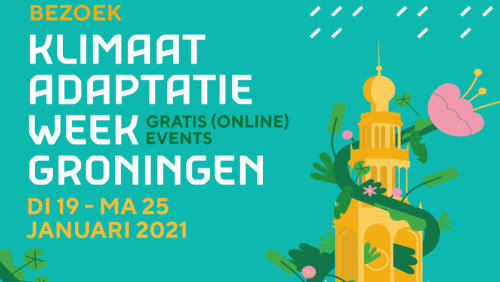 http://sdg.iisd.org/events/climate-adaptation-week-groningen/
https://klimaatadaptatiegroningen.nl/en/about-us
Climate Adaptation Summit 2021
The year 2020 is the international year of climate adaptation. On 25 January 2021, world leaders will unite online during the Climate Adaptation Summit (CAS) in Rotterdam, to connect to specific actions surrounding climate adaptation.
As host cities of the Global Center on Adaptation, both Groningen and Rotterdam are organizing various activities in the run-up to the Climate Adaptation Summit, including a Climate Adaptation Week (19-25 January 2021).
CLIMATE ADAPTATION AND URGENCY
Climate adaptation is the taking of measures to respond to the consequences of climate change. It literally means: adapting to the changing climate.
Changes that we are already seeing are increased heat, drought and more peaks in flooding due to downpours. These effects have major consequences for the lives of both humans and animals. It is important to take action on this. By taking measures now, we keep our own living environment safe and you limit high costs and (economic) damage in the future.