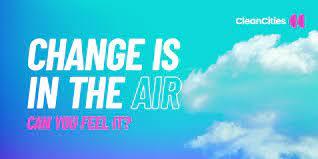 https://cleancitiescampaign.org/about/
The Clean Cities Campaign is a European coalition of NGOs and grassroots groups aiming to encourage cities to transition to zero-emission mobility by 2030. The campaign champions active, shared and electric mobility for a more liveable and sustainable urban future, which also requires phasing-out polluting vehicles from cities within a decade. The campaign is hosted by Transport & Environment.
Some of the most critical environmental and public health impacts that come from polluting vehicles — rising emissions fueling the climate crisis and air pollution levels smashing legal limits — are concentrated in cities.
Yet, cities are where the momentum for clean air and zero-emission mobility is growing the most — civil society initiatives and court rulings have secured more than 250 low emission zones throughout the EU, while 7 in 10 European city dwellers want their mayors to step up efforts to protect them from air pollution.

We are at a tipping point to secure the sustainable cities of tomorrow.