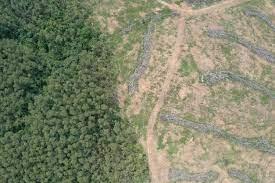 https://www.globalwitness.org/en/campaigns/forests/bankrolling-deforesta...
In recent years, the US Federal Reserve, the European Central Bank, and the Bank of England have sought to inject additional liquidity into financial markets by purchasing corporate bonds, a tool used extensively to support economies during the pandemic. 
But our new analysis of these 'asset purchase programmes' shows that each institution has bought bonds in recent years from corporations heavily linked to illegal deforestation of climate critical forests and land grabs in Brazil.