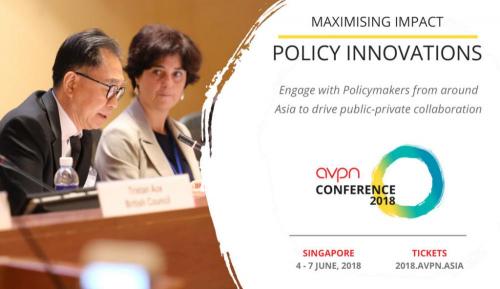 Policy innovation is becoming a powerful approach to drive greater inclusive growth and to build resilient communities in Asia. New ideas are being explored in cross-sector collaboration by public, private and non-profit organizations to ensure the success of evidence-based social impact strategies.
The Asia Policy Forum Policy Showcase will take place during the Asian Venture Philanthropy Network Conference. This year's policy showcase is organized in collaboration with the Asian Venture Philanthropy Network (AVPN) and the British Council. This approach covers a big range of initiatives from the set-up of national innovation systems to local/sector-driven innovative entrepreneurship and pro-poor strategies.
The policy showcase will feature a series of presentations on policy initiatives. Some of the key takeaways from the policy showcase will include:
• In what ways can policy innovate so that the social economy can better advance the specific local development objectives?
• How are policies designed, drafted and executed to encourage sustainable and scalable social innovation?
• Who are the stakeholders involved in this initiative and how have policy efforts engaged their interest?
• What are the new ideas, challenges/successes and lessons learned from the various showcased policy initiative?
More information available here: https://2018.avpn.asia/asiapolicyforum/policy-showcase/