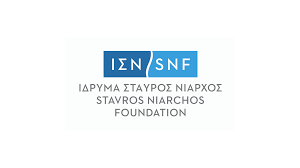 https://www.snf.org/en/newsroom/news/2022/05/afs-convenes-global-educati...
Stavros Niarchos Foundation (SNF) Senior Program Officer Eleni Agouridi, who spoke at the event, said, "Intercultural exchange is about building bridges, but it is also about confronting and banishing our own fears, fears that are so deep-seated we may not even realize we harbor them: of the unknown, of people we may have seen as 'other' from ourselves.These fears are at the root of so much conflict, so much ill-will and malice.
"As Europe faces its largest refugee crisis since the Second World War, it's imperative that we practice empathy that knows no national boundary and that we are able to listen across language barriers to hear people who have the same basic needs and aspirations we do."
"Paradoxically, the troubling world circumstances that make international exchange more difficult make it—and its ability to put empathy and connection over fear—all the more essential. At SNF, we are thankful for the work AFS does and are proud to help support the organization in continuing it."
SNF supports AFS Intercultural Programs in offering high school students in Greece the chance to study abroad on full and partial scholarships to build positive international ties and cross-cultural competency. Destination countries for the 2022-2023 academic year include Argentina, Japan, the Philippines, Serbia, Tunisia, and many others.