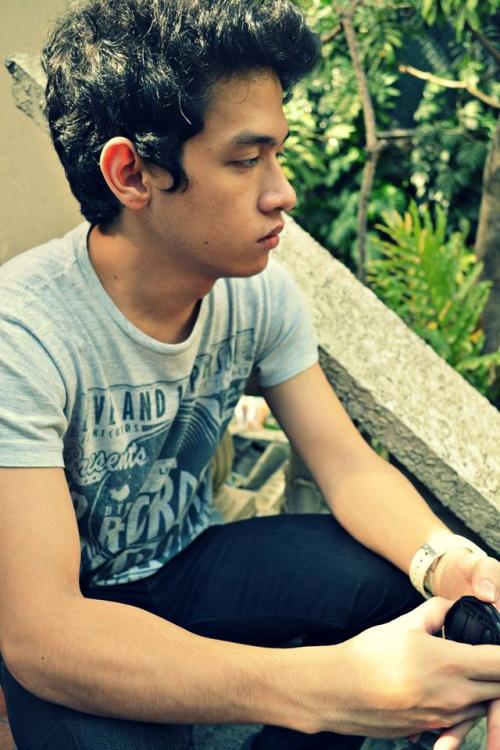 My 19-year old son, Kahlil, sat beside me in our sofa the other night.  He asked what should he write in the SMS/text message he would  send to an elderly man he met earlier that day.  
Kahlil was  having lunch in a cafeteria near his university in Manila.  From where he sat, he could see the passersby outside. An elderly man who was walking laboriously, occasionally stopping, and pressing his hand against his midsection, caught my son's attention.  Kahlil thought the man was painfully hungry so he got up from his chair and approached the man.  
The elderly man is one of the survivors of Supertyphoon Haiyan.  He and his family  were flown in to Manila on board C-130 during the exodus from Tacloban after the city was almost wiped out by the super typhoon.   He was looking for a decent way to produce Php1200 (US$27) so he could purchase a boat ticket to  Tacloban for ohe of his family members.  The elderly man was not asking for help, and if ever he was, my son did not have have that much money to give.  
My son could have just walked away  but hunger pangs was written all over the old man's creased face.  Kahlil offered the elderly man Php200 (US$4.50), that's four-fifths of his daily school allowance.  He pleaded the man to get something to eat.  Before Kahlil went back to his table in the cafeteria, he asked for the man's contact details, he promised to find a way to help him raise the money he needed for the boat fare.  Thus, his question at the beginning of this article.  
We decided that I would ask one of my friends from the  Department of Social Welfare and Development (DSWD) to locate the man and his family so that the agency could assist not just one but all members of the elderly man's family.
There were two things I'm proud of.  One is his sensitivity to the needs of others. He spootted the elderly man from among the throngs of people and did not hesitate to offer any help that he could give.  Plus a promise to do even the littlest thing that he could to reduce the anguish of the elderly man..  Two is the goodness in his heart when he offered almost his entire allowance for that day so that man could eat.   I could sense when he told me about his encounter with the old man, that he would have done more  if he had the means.
Later that night, curiously he asked, "Mommy, would you reimburse me for my allowance that I gave to the elderly man?"
I looked at him, smiled, and said, "No, I won't.  because the meaning and value of what you did would be lost.  It breaks you a little when you give a part of yourself, and it will be most meaningfuland valuable to you when you feel the pain of giving."
He looked back at me, grinned, and said,  "I know.  I was only joking."