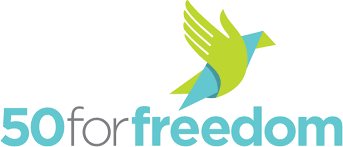 The 50 for Freedom Campaign is led by the International Labour Organization and its partners, the International Trade Union Confederation and the International Organization of Employers.
During the International Labour Conference in Geneva, Jamaica, Iceland, Sweden and Denmark ratified the Protocol, bringing to 17, the total number of countries worldwide.
Around 21 million people are victims of forced labour around the world. The ILO estimates that this exploitation generates some US$150 billion a year in illicit profits.
The Forced Labour Protocol requires governments to adopt new measures designed to prevent all forms of forced labour, including trafficking in persons, to protect victims and guarantee them access to justice and compensation.
These latest ratifications are a welcome step closer to our goal of 50 countries ratifying the Protocol by the end of 2018 but there is still a way to go. You can help us achieve this by encouraging your friends, colleagues and network to sign up to show their support.
What is the Protocol on Forced Labour?
It's a legally-binding treaty that requires governments to take new measures to tackle modern slavery in all its forms. It works on three main levels: protection, prevention and compensation. As an international treaty, countries must first ratify the Protocol before it enters into force.
How can the Protocol help the victims of modern slavery?
The Protocol requires countries to ensure the release, recovery and rehabilitation of people living in modern slavery. It also protects them from prosecution for any laws they were made to break while they were in slavery