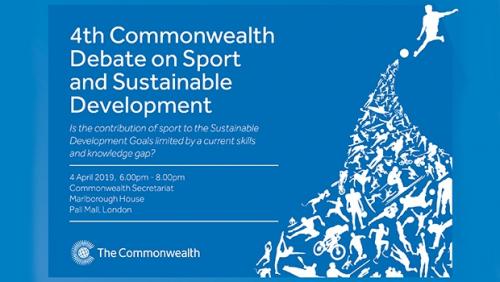 9  0  5  4
Is the contribution of sport to the Sustainable Development Goals is limited by a current skills and knowledge gap?
Sport has been recognised as an important enabler of sustainable development in the 2030 Agenda for Sustainable Development.
But is the contribution sport can make to the global Sustainable Development Goals limited by a current skills and knowledge gap?
Is there sufficient capacity and capability across the Commonwealth and beyond to design and deliver programmes that maximise the contributions sport can make to this transformative global agenda?
Is there a need for enhanced training and development, or should stakeholders be focusing on creating more targeted policies and investments to scale current efforts?
Is the key need actually to better recognise the current contributions sport makes and improve data collection to demonstrate the scale of impact?
Two teams of experts, high-level officials and sport personalities will address these questions during the 4th Commonwealth Debate on Sport and Sustainable Development.
The Commonwealth Debate is held annually to mark the International Day on Sport for Development and Peace. It has become a leading global discussion on sport for development and peace policy and practice.
The 2019 Debate will consider the motion: "The contribution of sport to the Sustainable Development Goals (SDGs) is limited by a current skills and knowledge gap"