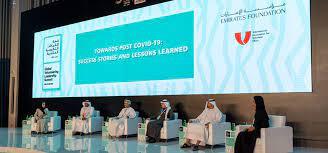 Dr. Cliff Allum is writer, researcher and consultant in International Development, specializing in volunteering. In 2017, he joined the Third Sector Research Centre at the University of Birmingham, UK as an Associate Fellow and has worked with academics, practitioners and activists in different countries on research and articles. He has written on a range of issues relating to volunteering for development, most recently on measuring impact, climate change and on the impact of COVID-19.   
Ksenija Fonovic works with CSV Lazio on developing its studies, research and documentation center. An expert on the ILO Manual for the Measurement of Volunteer Work, she co-edited Accounting for the Varieties of Volunteering: New Global Statistical Standards Tested. As a practitioner-researcher, she collaborated in international research projects on the third sector and has a doctoral dissertation on the nature and future trends of religious voluntary associations. She contributed to various European civil society projects resulting in policy recommendations.
Ronit Bar is the CEO of the Israeli Council for Volunteering and Director of the School for Volunteering. The Israeli Volunteering Council is a leading and well-established infrastructure organization, aimed at promoting the culture of volunteering, for all ages and sectors in Israeli society. Ronit is also a

 researcher of inter-sector volunteering and is a lecturer at the Hebrew University about volunteer management and civic engagement. She volunteers as a mentor and a director for various social organizations.
Estelle Roth has been Global Head Engagement & Volunteering at Novartis since 2014. She is a member of the Novartis Learning Institute Leadership team, the Novartis Learning Council and the People & Organization and Country Coordination Novartis Emergency Management teams. Prior to joining Novartis in 2007, she co-led a nonprofit, International Board on Books for Young People, as Director & Program Head of the Hans Christian Andersen Award, the highest international recognition given to an author and an illustrator in children's literature.